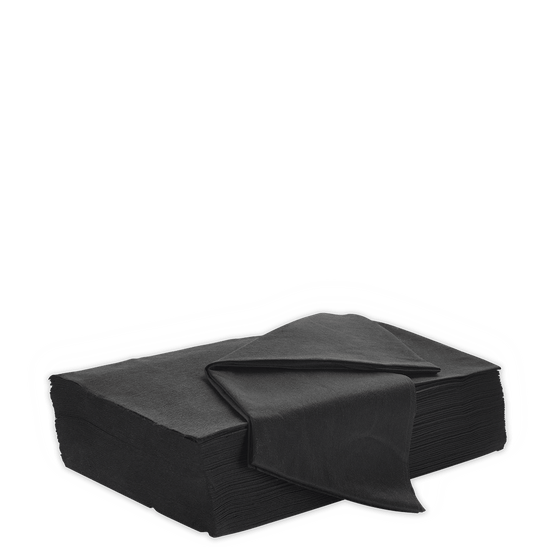 Dry as they might, regular towels just can't keep up...
EcoTowels are more absorbent,
cheaper for your salon,
and better for the planet.
Shop Towels
Shop Capes
Try testing the water with a trial pack?
£1 Salon Sample Pack
Try out our different sizes, textures & colours for £1.
Each pack contains four towels across our range of EcoTowels so you can see which one works best for your salon and clients. You'll also receive a £5 DISCOUNT code for your first order.
Order Sample Pack
Salon Trial & Session Pack
50 x salon towels.
Experience the difference EcoTowels can make to your business. Order up to four packets of 50 x salon towels. Ideal for independent hairdressers and make-up artists.
Order Trial Pack
How much can I save?
Cotton Towels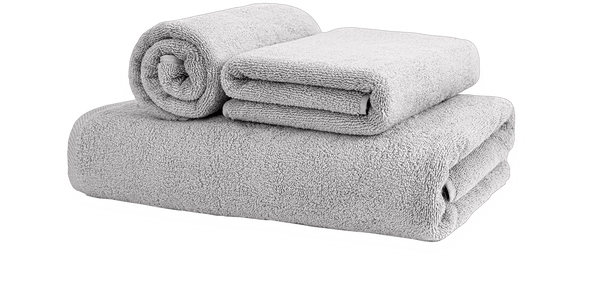 We estimate a saving of per year
Don't be wet!
Go on... pick a style.
Smooth
50gsm
Gloriously absorbent and ready to dry, some say the original and the best.
Smooth towels
Patterned
65gsm
Our latest addition, a subtle moon and stars pattern with a step up in weight.
Patterned towels
Embossed
50gsm
Raised the old fashioned way, our waffle pattern has just what it takes to get noticed.
Embossed towels
Don't just take our word for it...
I'm in love with EcoTowels! They are a game changer and after 30 years of taking home bags of laundry, I am converted... I just love these towels!

What a fabulous product and great service - I will NEVER go back to everyday towels. And it's so nice to get an email from the owner to say thank you for your support: we all love the personal touch. Thank you, EcoTowels!

What a fabulous experience ordering online, delivery was super quick and a lovely message from the owner. The quality of their products is excellent and so much care is taken with each order. Not only will we be ordering again but we will be telling others. Thank you!

We love EcoTowels and their great service! We changed to disposable towels post lockdown from normal towels and have been very impressed with them and wouldn't go back to normal towels now.

My team love the towels and it's taken a massive headache of me going to the laundrette in Soho. £15 a wash… It was rinsing me (if you pardon the pun)!

Our clients are really happy with us using EcoTowels and appreciate having a disposable product to enhance their confidence in our response to COVID-19.

EcoTowels are a game changer for me... They are proving to be cost effective, which is always a plus. These towels are undoubtedly one of the best things to have come out COVID-19.

EcoTowels felt better than my previous brand and have been very absorbent and strong. They have proved really popular with my staff and clients – some clients have even asked to purchase them for when they go away!

We were impressed with the quality and elegance of the disposable product and appreciate how well-priced they were and how simple to order and deliver online.